Music:
'Take Me Home'
Sophie Ellis Bextor
Roucan Loch 2008
Roucan Loch Crematorium is set in 10 acres of undulating countryside and almost hidden from view, offers a peaceful resting place.

The natural beauty of Roucan Loch is its most important feature and a number of options for remembering loved ones are available
Ross loved animals and kept tropical fish, so the opportunity to dedicate the 'fish' in loving memory of him was an easy decision to make.
Two weeks after Ross's funeral we returned to Roucan Loch on what would have been his twenty-fifth birthday.

We had probably walked approximately a third of the way around the Loch when Jim asked if there were any fish in the loch?
Instantly, a trout jumped out of the water as if to answer the question.

We continued to walk around the loch and back again and in all that time we did not see any more fish, and did not ask the question again.

There are two swans on the Loch, and some ducks had also been introduced recently, although some have disappeared.

The woods in the vicinity are home to a number of deer.

There are also badgers, foxes and mink close by.

There are rabbits on the slopes close to the loch and an abundance of other wildlife with a variety of bird species, butterflies, dragonflies, crickets, and others.
The wreath laid at the plaque at the side of the loch which dedicates the fish in loving memory of Ross.

And at the 'memorial lodge' where the books of rememberance are located.

Flowers laid on Christmas Day
---
Family Flowers

on

Sunday

6th January 2008
Flowers

on

Sunday

20th January 2008
Flowers laid

on

Saturday

9th February 2008

and a single snow drop

appeared as it did last year!
Flowers laid

on

Sunday

17th February 2008
Flowers laid

on

Sunday 2nd March 2008
Flowers laid

on

15 March 2008

Flowers laid

on

Sunday

6th April 2008
Flowers laid

on

Sunday

20 April 2008
Flowers

Sunday

18th May 2008
Flowers laid on

Sunday 1st June 2008

New life on the Loch again

with yet another FIVE

CYGNETS
Laid flowers on Sunday 15th June 2008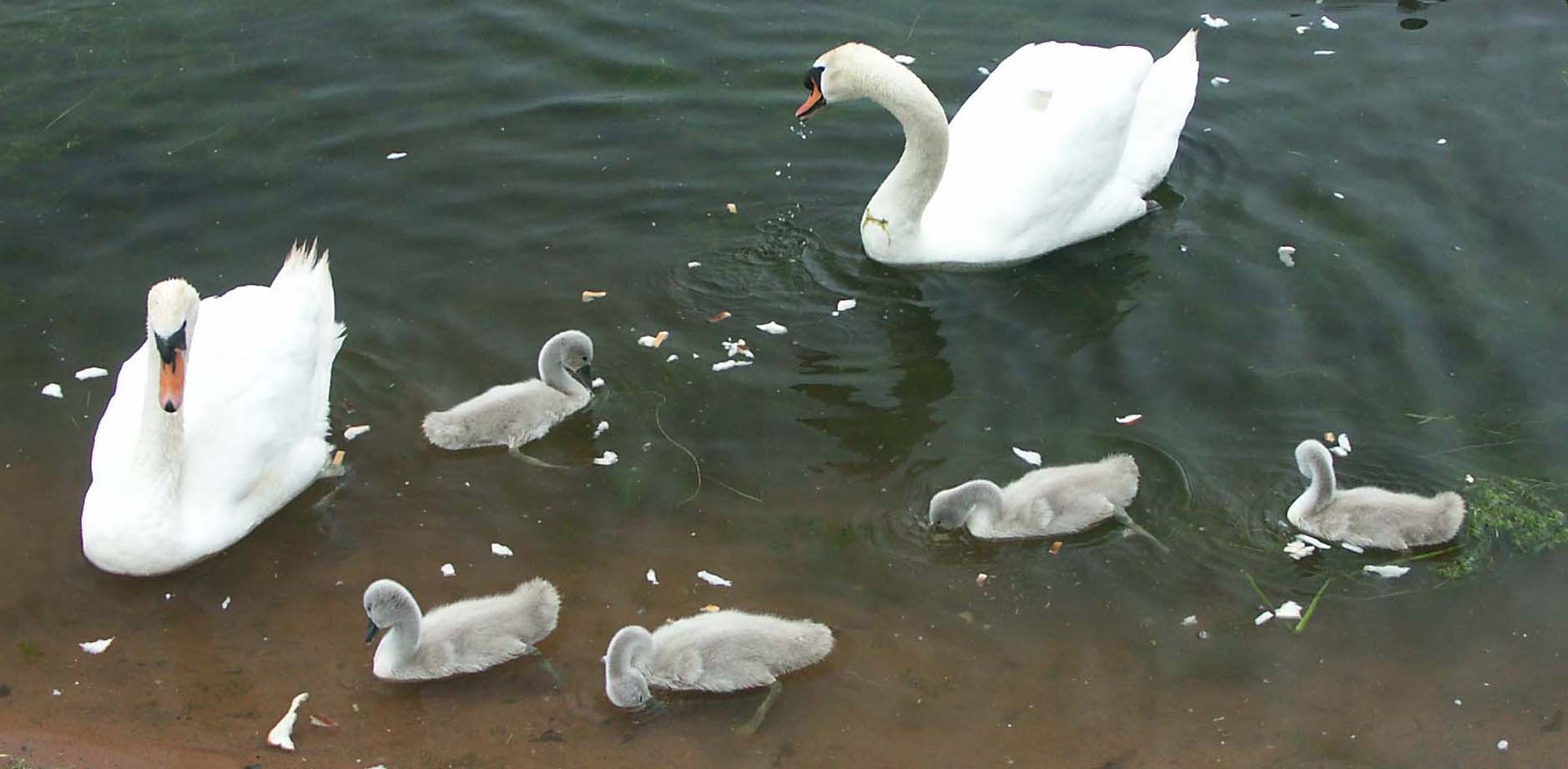 Swans and cygnets on Saturday 21 June 2008
Flowers laid

on

Saturday

21 June 2008
Flowers laid

on

Sunday

29th June 2008
Family Flowers laid on Sunday

13th July 2008

Red Roses

13th July 2008

Thank you very much whoever you are

Roses and family flowers together

Sunday 13 July 08
Family Flowers

Sunday

3 August 2008
Whilst at Roucan Loch on Sunday 3 August we spotted three new
ducklings one of which had a hairstyle with a difference!
Family flowers laid on

Sunday

14th September 2008

The Fish

was cleaned, oiled and varnished on Sunday 14th September 2008

Punk Duck has grown a bit since the last photo but still retains the feathered cap on its head!
Family Flowers

Sunday

28 September 2008

xxxx
Family Flowers

Sunday

5 October 2008

xxxx
Our thanks to whoever left flowers at Roucan Loch
over the last two weeks
Family Flowers

Saturday

18 October 2008

xxxx
Family Flowers

Sunday

2nd November 2008

xxxx
Family Flowers

Sunday

9 November 2008

xxxx
Thank you

to whoever left the roses.

It is very much appreciated

xxx

Family Flowers

Sunday

23 November 2008

xxxx
Our thanks to

Tracy and Shannon

for the roses

xxxx

Family Flowers laid on

Sunday

14 December 2008

xxxx
---