Music:
'Wind Beneath My Wings'
Bette Midler
Ross's 4th year in heaven
Ireland
In loving memory of a
much loved son and brother
Ross taken from us on
13 August 2005.
Our hearts are full
of memories,
We treasure them
with care,
The way you had to
leave us,
Will always seem
unfair,
They say there is a
reason,
They say that time
will heal,
But neither time
nor reason,
Will change the
way we feel.
Always in our thoughts
Mum, Dad and Richard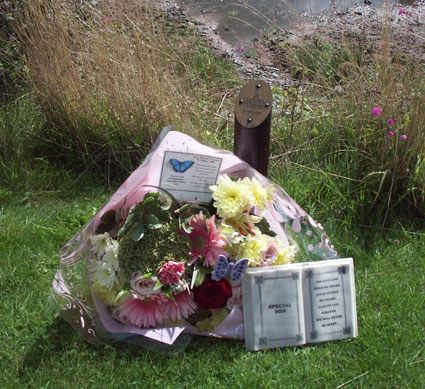 Family Flowers
Thursday 13th August 2009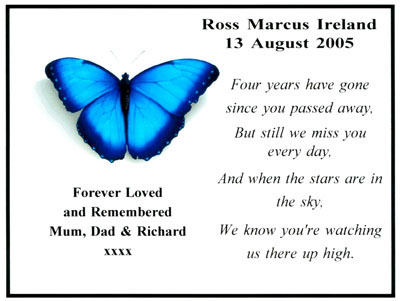 Flowers card
We are currently updating Ross's Site and in particular this page.
Anyone with a card, photograph, music, etc which you would like included on this page (or any other page) please contact Jan or Jim using the 'contact us' tab on the web site.
We would like to take this opportunity to thank everyone for their support over the years, it is much appreciated.
---
Back to the Top
.