Welcome
This site is dedicated in loving memory of
Ross Marcus Ireland
1980 ~ 2005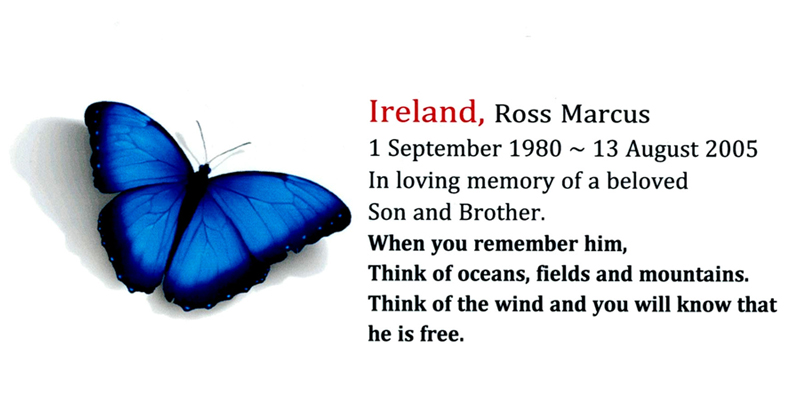 The above image and text is now in the
Book of Remembrance
at Roucan Loch.
It took us a while to find the right words
but we think we have made a good choice.
Error

522

Ray ID: 4daf36910d9a348c • 2019-05-22 13:42:54 UTC
Connection timed out
London
Cloudflare
Working
www.pleshoes.com
Host
Error
What happened?
The initial connection between Cloudflare's network and the origin web server timed out. As a result, the web page can not be displayed.
What can I do?
If you're a visitor of this website:
Please try again in a few minutes.
If you're the owner of this website:
Contact your hosting provider letting them know your web server is not completing requests. An Error 522 means that the request was able to connect to your web server, but that the request didn't finish. The most likely cause is that something on your server is hogging resources. Additional troubleshooting information here.
We would like to thank everyone that has visited
Ross's web site over the last seven years which
has resulted in over
48,000
visitors and our special
thanks to those of you that have left messages on the
Guest Book, sent cards for his birthday and Christmas,
and the other wonderful gifts and presents that have
been received and these are treasured by
Ross's family and friends.
If you wish to contact us please e-mail us on
jim@rossireland.com
Thank You
---