Music:
'Soulmate'
Natasha Bedingfield
Ross's Mini Mayfair
The Mini Mayfair was bought for Ross by his Mum
and the original intention was to make the car
roadworthy so that Ross could use it along with
driving lessons to pass his test.
However, Ross decided to strip it back and give
it a complete restoration before putting it back
on the road and whilst some work has been done
on the car, there has been no work on it for the
past two years.
The bonnet was removed so that work could be carried out on the engine. The roof lining inside was damaged and Ross took it out and for the replacement lining to be fitted properly the windscreen needs to be removed.

Ross removed the seats, carpets, underlay, offside and rear door cards and fittings for offside door.

His dad removed the top and bottom dash rails and these have been relaid with black vinyl.

There were some minor repairs needed to the floor panels and this has been completed.

The boot lid was removed along with the rear bumper and this is one part of the car which is almost completely restored.

Headlamps, side lights, grill and bumper removed to enable work on the engine compartment and inside both wings.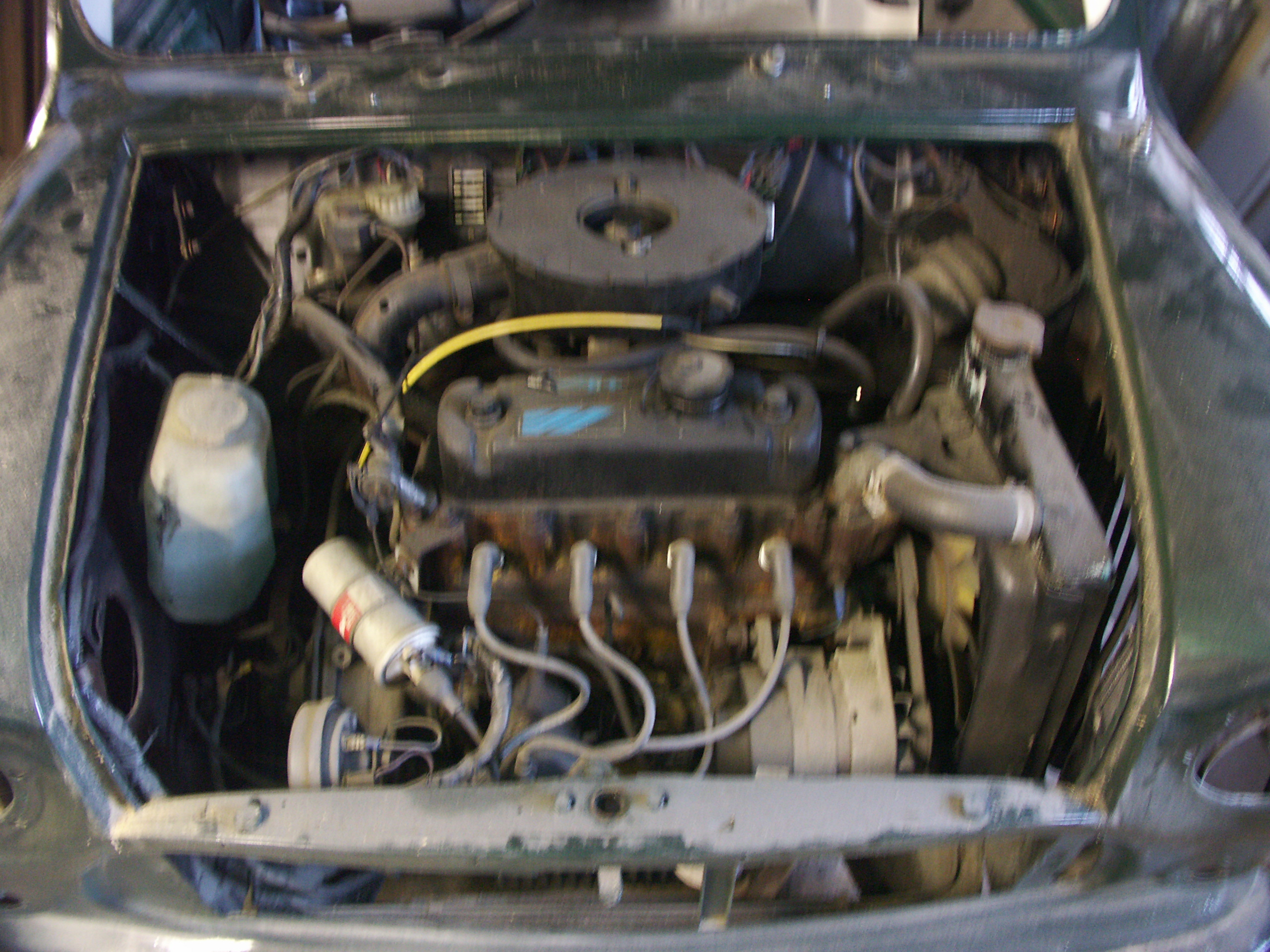 | | |
| --- | --- |
| Close up of the engine and compartment which requires quite a bit of work to bring it up to Ross's standard. | |
---
Back to the Top
.